Electrostatic chuck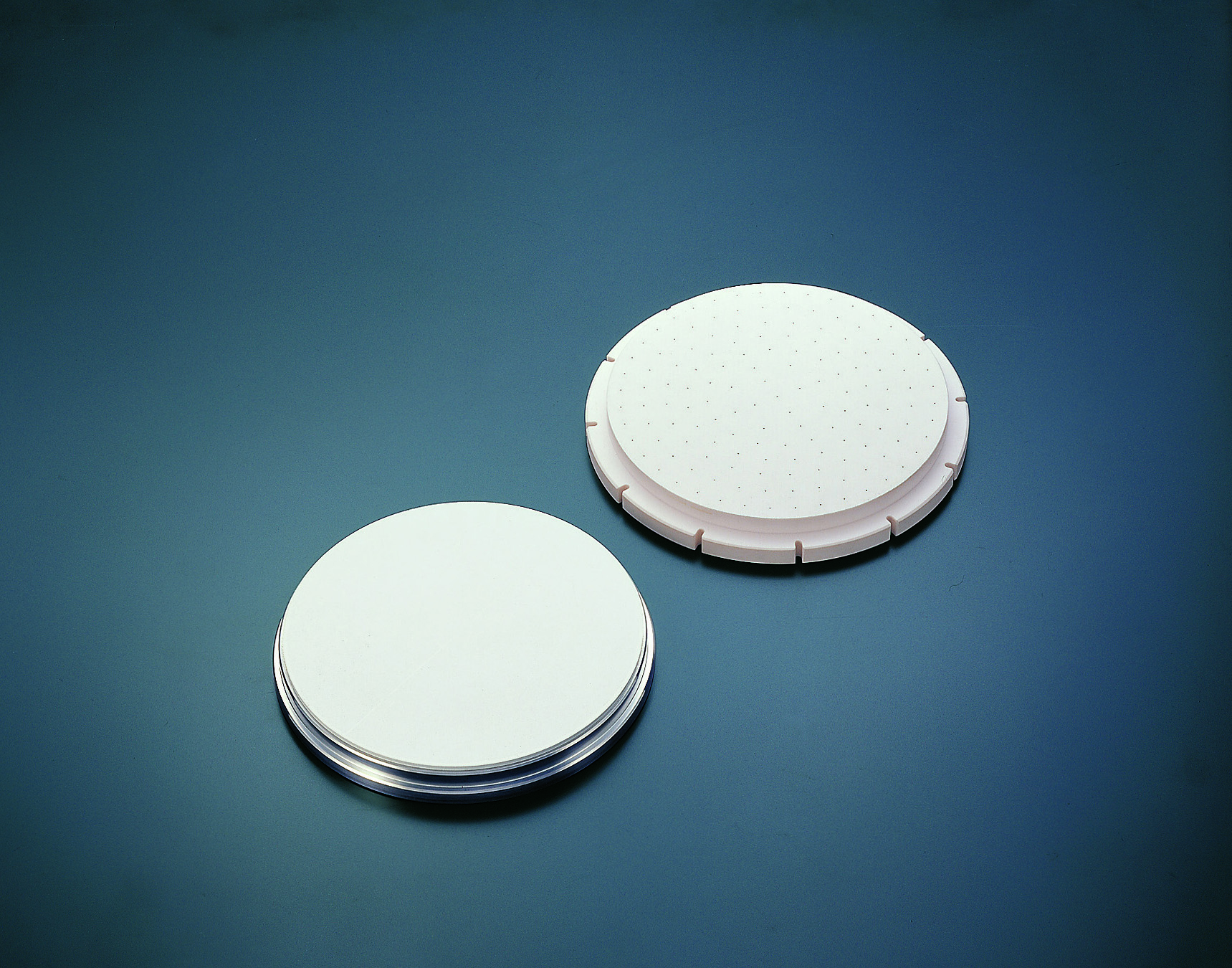 Electrostatic chucks and ceramic heaters can be produced by sintering materials with metallic electrodes arranged in the ceramics.
We produce electrostatic chucks and ceramic heaters catering to user needs by utilizing several material technologies. We can also provide services for the development and experimental production of electrostatic chucks and ceramic heaters according to region of use such as plasma and electron beam environments.
Features/Usage
(1) Electrostatic chuck with heater (ESC/Heater)
【Material: AIN (Aluminum nitride)】
We achieve a wide temperature region and sufficient absorption force by controlling AIN volume resistivity.
Excellent temperature uniformity facilitated by a highly flexible heater design.
No time deterioration of electrodes is expected due to integrally sintered AIN and electrodes.
Using our bonding technology, we can produce electrostatic chucks with hollow structures or ceramic shafts.
(2) Electrostatic chucks (ESC)
 【Material: Al2O3(Alumina) 】
・Our sheet lamination technology brings excellent thermal uniformity on the ceramic surface.
・Metal contamination can be reduced by using high-purity alumina.
・The product has excellent durability in halogen gas plasma environment.
(3) Ceramic heater
 【Material: AIN (Aluminum nitride)】
We achieve excellent temperature uniformity of ±0.3% by using AIN having high thermal conductivity
We own characteristics inspection facilities such as IR cameras and TC wafers.
Our Technologies
◆Precise flatness for 12-inch chucks
  Flatness of not more than 0.2 μm
◆Shape control
  Flexible chuck shapes according to the shapes of wafers (unevenness control)
Download Catalog